DTECH DT-7057 HDMI COAXIAL EXTENDER 300M
Feature:
1. HDMI signal resolution supports 1080P@60Hz, backward compatible;
2. It can transmit HDMI signals over long distances up to 300 meters via coaxial cable;
3. Support one to one and one to many connection ways.
4. It can achieve one to many transmission by radio frequency splitter.
5. With built-in automatic equalized system, the picture is clear, stable and smooth;
6. Built-in ESD protection circuit to fully protect the system.
Product Show:
Connection: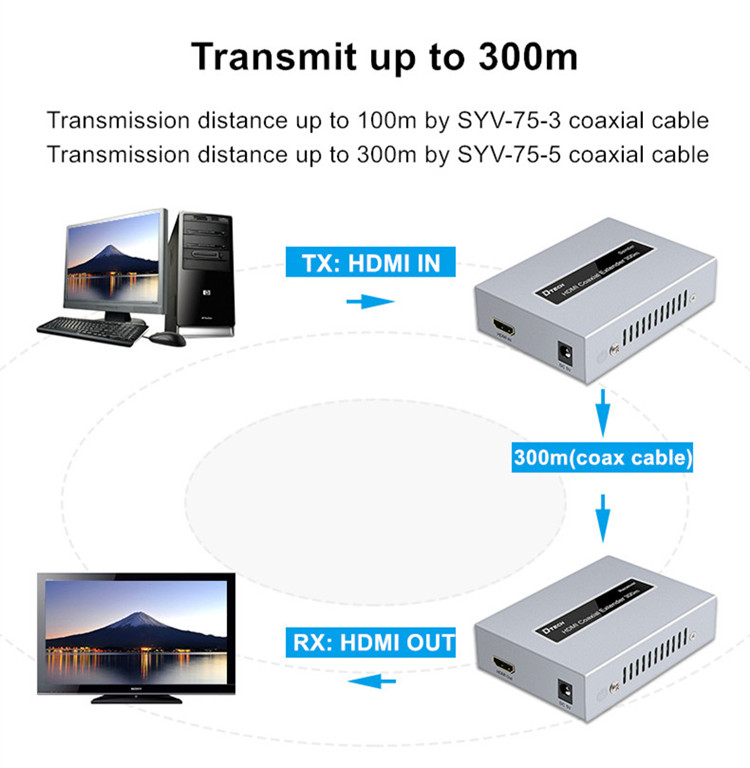 Application: